Bobby McFerrin ismeri a titkot?
2008. december 4. csütörtök - 12:10 | beküldő: Secret Admin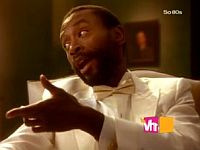 Mióta nap mint nap tudatosan figyelem hogyan hozza életem eseményeit működésbe a vonzás törvénye, egyre több dologban fedezem fel a titok üzenetét.
Ma reggel épp átkapcsoltam egy másik csatornára a rádióban, amikor Bobby McFerrin ismert száma csendült fel,
tudjátok a fütyörészős. Az, az, a Don't Worry Be Happy c. szám :-)
A dalszöveg "titkos" üzeneteket rejt, mégpedig a vonzás törvényének néhány alaptétele is elhangzik benne.
"In every life we have some trouble
When you worry you make it double
Don't worry, be happy"
Vagyis szabad fordításban: mindenki életében felmerülhetnek problémák, de ha ezen rágódsz, akkor megduplázod őket, úgyhogy inkább ne aggódj, hanem légy VIDÁM!
Mennyire igaz :DDDD
És itt a magyarázat is:
"Cause when you worry your face will frown
And that will bring everybody down"
Amikor aggódsz, akkor az arcod ráncolod és ez mindenkit lehangol körülötted...
"Don't worry, it will soon past
Whatever it is
Don't worry, be happy"
Ne aggódj, ez hamar elmúlik, bármi is az, elmúlik, ne aggódj, légy VIDÁM!
A zenénél már csak a videóklippje vidámabb, akinek van pár perce rá, nézze meg:
Ezzel kívánok nektek mosolygós szép napot!!!
Admin